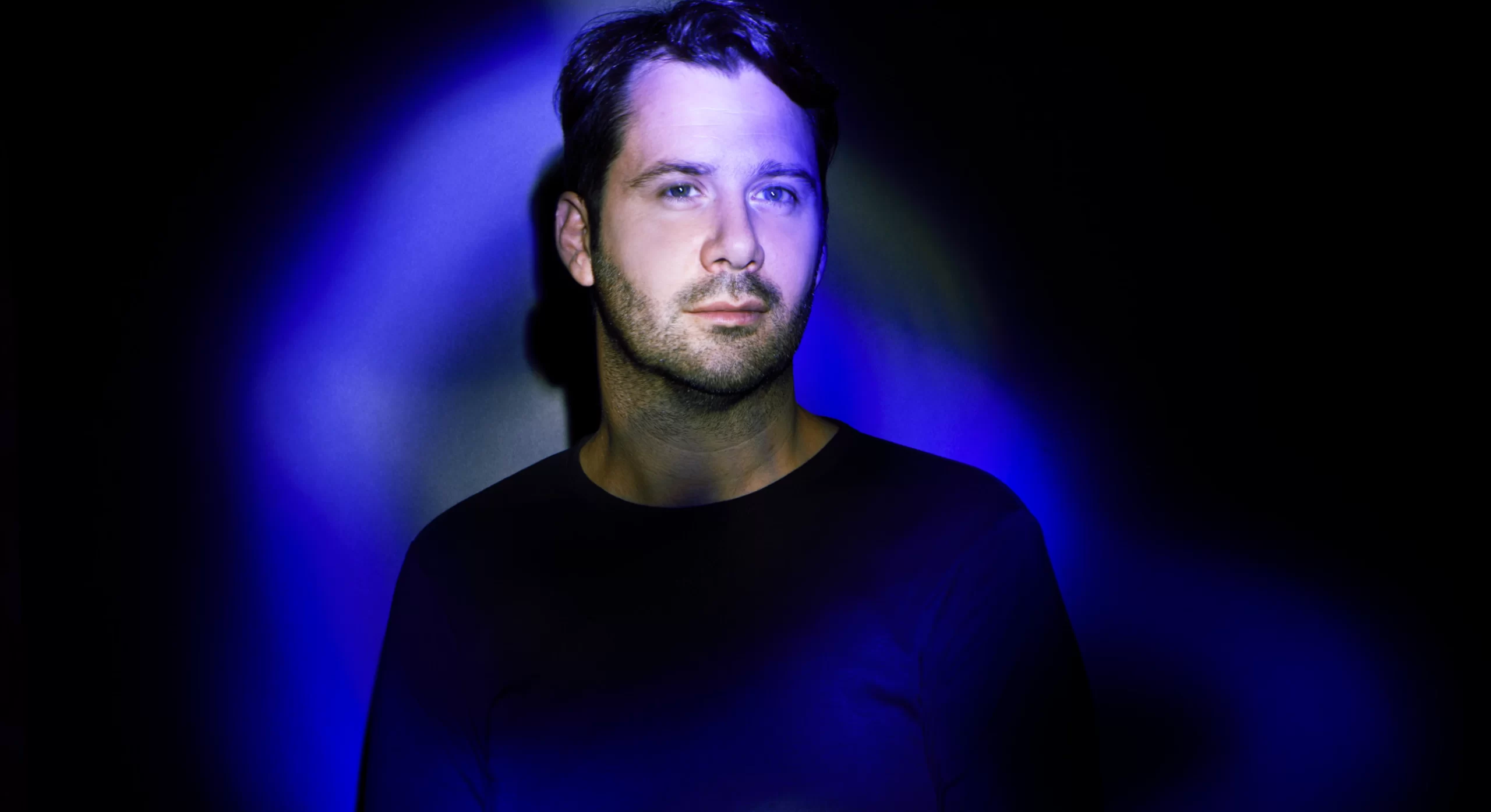 Bender constantly seeks to evolve, be it as an instrumentalist or as a composer. As leader of different bands, he takes advantage of the particular natures of these projects to showcase his versatile facets as a composer and leader. He has released a number of albums, the most recent being Maxime Bender Universal Sky "Fall & Rise" under the Italian label Cam Jazz.
Today, Maxime Bender is well known in the European jazz scene, having performed at several reknowend festivals as well as many clubs and other venues across the world.
Line-up/Musicians
Maxime Bender : tenor & soprano sax
Bart van Caenegem : piano, fender rhodes & synthesizer
Boris Schmidt : double bass
Steven Cassiers : drums
Recorded August 2005 at WPA Studios Luxembourg
Line-up/Musicians
Maxime Bender : Tenor & Soprano Sax
David Binney : Alto Sax
Riaz Khabirpour : Guitars
Sebastian Sternal : Piano & Fender Rhodes
Markus Braun : Double Bass
Silvio Morger : Drums
Kathrin Scheer : Voice
Jens Böckamp : Tenor Saxophone
Recorded July & October 2007 at Topaz Studio Cologne
Line-up/Musicians
Maxime Bender – soprano & tenor saxophone
Sebastian Sternal – piano
Markus Braun –bass
Silvio Morger –drums
Guests:
Will Winson –alto saxophone
Riaz Khabirpour –guitar
JazzSick Records – 5043 JS (Germany)
Recorded April 2010, June 2010, Peter Karl Studios/ Fattoria Musica
Christoph Möckel (alto sax/flute),
Malte Dürrschnabel (alto sax/flute/clarinet),
Maximilian Jagow (sax tenor /clarinet),
Sebastian Degen (sax tenor / flute),
Heiko Bidmon (bariton sax/ bass clarinet/clarinet),
Tim Daemen (trombone),
Max von Einem (trombone),
Felix Fromm (trombone),
Tobias Wember (trombone),
Matthias Schuller (trombone),
Jan Schreiner (basstrombone),
Christoph Moschberger (trumpet/flugelhorn),
Matthias Knoop (trumpet/flugelhorn),
Volker Deglmann (trumpet/flugelhorn),
Menzel Mutzke (trumpet/flugelhorn),
Lennart Schnitzler (trumpet/flugelhorn),
Christian Winninghof (trumpet/flugelhorn),
Riaz Khabirpour (guitare),
Sebastian Sternal (piano),
Pablo Held (piano),
Markus Braun (contrebasse),
Silvio Morger (drums),
Jonas Burgwinkel (drums),
Lukas Meile (percussion),
Filippa Gojo (vocals)
Guests
Donny McCaslin (tenor sax) (on Atibaia & Emanon),
Frederik Köster (trompet/flugelhorn) (on Atibaia),
Marshall Gilkes (trombone) (on Poses),
Tobias Christl (vocals) (on Poses),
Kathrin Scheer (vocals) (on Poses)
Maxime Bender (lead, compositions/arrangements)
Recorded November 2010, January & March 2011 at Topaz Studio, Köln by Reinhard Kobialka and December 2010 at Systems Two, New York by Rich Lamb.
Line-up/Musicians
Maxime Bender saxophones
Simon Seidl piano
Oliver Lutz bass
Silvio Morger drums
Laborie Jazz LJ31 (France)
Recorded January 2016 by Philippe Abadie at Studio Laborie
Line-up/Musicians
Maxime Bender, saxophones
Manu Codjia, guitar
Jean-Yves Jung, organ
Jérôme Klein, drums
Cam Jazz CAMJ7924 (Italy)
Recorded April 2017 at Topaz Studio, Cologne
Line-up/Musicians
Maxime Bender (tenor & soprano saxophone)
Manu Codjia (guitar),
Jean-Yves Jung (organ & piano)
Jérôme Klein (drums)
CAM JAZZ CAMJ7970 (Italy)
Recorded in Tuntange, Luxembourg in September 2021 at Holtz Sound Studio